So you got injured, now what?
Posted On June 2, 2023
It's been a hot minute since the last post. Things were quiet for a long time. I damaged the joint in my knee permanently back in January and have been dealing with that ever since. I've been working with an amazing PT & other members of the medical community that I have so much gratitude for. They've really help turn me around, knees & otherwise.

In the past week I got up Mailbox peak in 2:06 which was a personal record. I also managed to put up a 5.8 on gear at Index for the first time.
I've also been slacking on sharing some other notable events over the past year.
Indian Creek
6 of us went to the creek, it was a blast. Creektoberfest is a thing. First and definitely not the last time, they call it crack climbing for a reason.
Youtube stardom
I was "featured" in two of HowNot2's videos, both are hilarious.
Everything else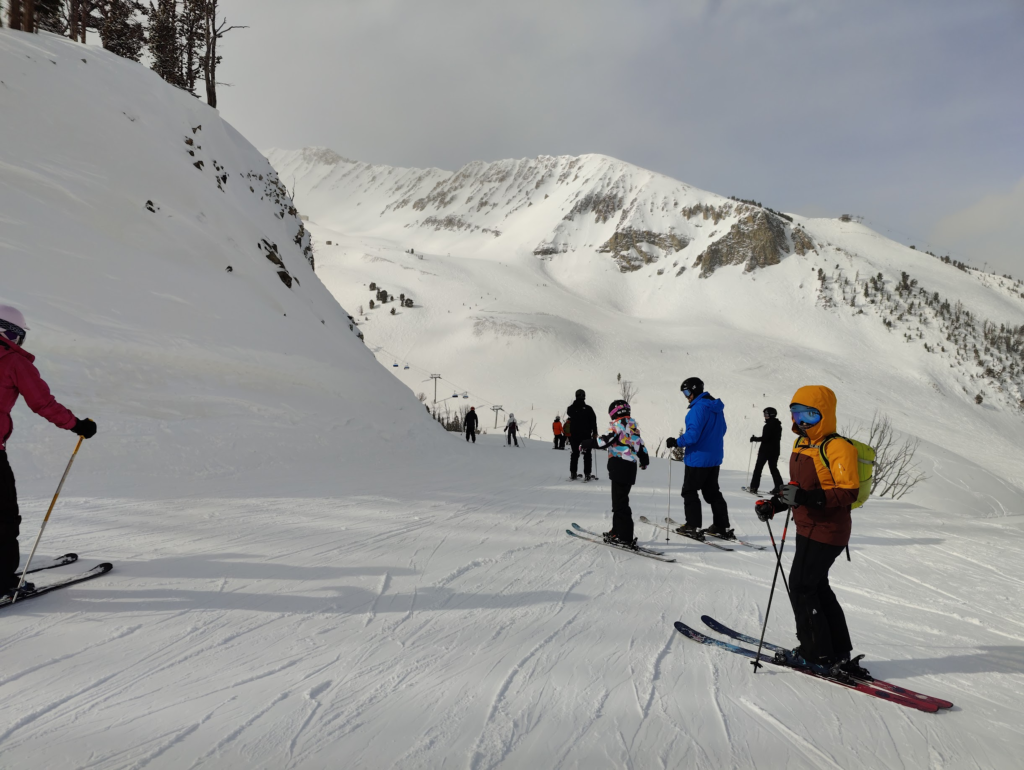 Ski season was cut short due to the injury. My brother flew in and re-discovered his love for skiing over the winter. We did manage to get out for a week with an awesome crew to big sky montana and it was a great trip. Kasia bagged 31 ski days this season!
Kasia's birthday was June 1st, happy birthday honey!
AlpinismProject.com HQ upgrades: I've started a thread over at GarageJournal documenting my quest to upgrade our alpinism game. Kudos to Dymtro, Cam, Shubham for putting in HOURS of work helping.

The monster has turned two, and evolved into an obedient amazing family member. Recall has been fantastic and we're constantly teaching new stuff. Try "where's Sylvester" and she'll come running!
With some amazing help from Dymtro, fixed the Land rover cooling system that Land rover forgot they put a super charger on. Just like the forgot the car weighed 6500 pounds when they designed the control arms. British engineering at its finest.
Other than that it's been great to see old friends again and start up adventuring. Kasia's missing most of this season due to foot surgery, but she'll be cheering on from the sidelines.
Bigwall in Yosemite in September?!?!?!